Your sexuality ~ Your path to love, inner power and freedom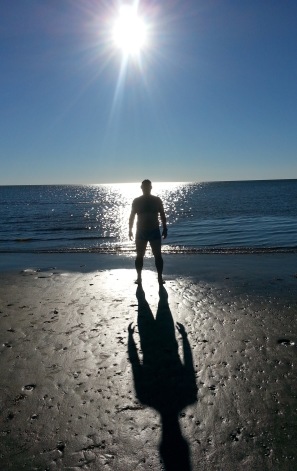 Are you ready to step into your full power, live more from the heart, awaken your senses, be present in your whole body, and become fully alive?! Are you ready to heal old wounds and negative patterns around sexuality, master your pleasure and set yourself free?!

Ask yourself how your relationship to your own sexuality is?
Is it nourishing you or is it something that need to be nourished? Is it rejuvenating you or is it something that doesn't matter much?
Is it healing you or it's something that need to be healed?
Is it loving and ecstatic enough to colour your whole world or does it leave you with a feeling of emptiness.

Your sexual energy have the power to move yourself and your whole life into an exciting, ecstatic, sacred and profound journey.
What you have to do is to train yourself to allow it's movement and power together with yourself and (if you have) together with your partner. Yes, it's also necessary to heal old wounds of past traumas, not so nice experiences, gilt and shame.
To fully love yourself as you are is a key.

Anira offer; coaching, empowerment, trauma release, self-love, acitvation, initiation, mindfulness, sexual somathic bodywork, tantra massage and therapy, deep relaxation and healing.

I dö work online, from phone, from my clinic in Mellbystrand (on the south west coast of Sweden), from Copenhagen and Stockholm. Sometimes I also offer my work on other places in Sweden or worldwide. Contact me on +46 768245810 or anira@beflownow.com for questions and booking. With love ~Anira

Anything of this YOU want more of in your life? I'm at your service!
You want to be more open physically and emotionally to a partner, dare to trust others and receive love.

You want to release negative experiences, traumas, tensions and bothering thoughts around sexuality and intimacy, so you can enjoy more fully your sexuality, yourself, your body and others.
You want to dare to show love, date and flirt.
You want to be able to feel full love for yourself, your body and sexuality and get beyond shame and condemnation that you may have with you.
You want to open yourself to invite a new partner in your life.
You want to go deeper into love and intimacy with your partner, breaking conflicts and creating a trusting, good relationship.
You want to become a better lover.
You want to learn to set clear boundaries and more clearly feel what feels good and not good for you.
You want to get out of sex and / or porn addiction.
You want to get rid of your guilt, shame and shyness around sexuality.
You want to see your patterns in life and what's controlling you in different situations. You want clear out why you do not have the life you want, learn to see what you want and do not want, and dare to express it.
You want to be more present and relaxed in your body, and release stress and tensions.
You want to learn how to use your breath to connect with your body's inherent wisdom, experience more pleasure, power, and energy.
You want to experience the potential of your sexuality as a spiritual experience, a path to God, the sacred union with yourself and others.
You want to fully enjoy the breadth of your sexuality, your sexual energy, the life force; experience energy orgasms and full body orgasms, and maybe get to know how to help others get it.
You want to be more present, alive, powerful, whole, vibrant, and develop your ability to experience lust, pleasure, and joyfulness in each and every now.

Coaching, counseling, and somatic healing work around sexuality, intimacy, love and relationships for you, man or woman.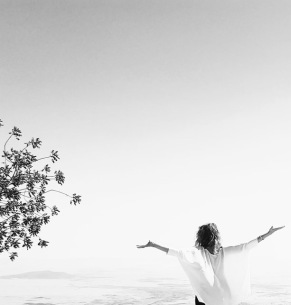 One hour deeply healing, nurturing and releasing session at the clinic in Mellbystrand, Stockholm or Copenhagen, online or on the phone. I help you to get back into balance, feel more alive, enjoy more of life and release stress, tension, negative thoughts and trauma around your sexuality, your pleasure, your body, intimate relationships and love. I guide you to create a more loving relationship with yourself and others, to become more present throughout your body so you can live from your full power, love and freedom. You will find a way to transform deep down from the guidance of your own inner truth. We will together find answers of questions you have about life, relationships, sexuality, love, intimacy, trauma, tension, stress, your personal growth, your dreams in life and your being.
Welcome to book a session for YOU!

Couple mediation, relationship coaching, counseling and intimacy for couples.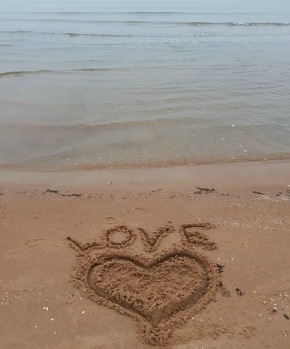 Do you and your partner need support on your path, sorting out conflicts, getting closer to each other, strategies for living together, getting love to grow, sexuality and intimacy to spout new life and become nutrition for both of you? Then I warmly recommend a session with Anira.
We build on the healthy and dissolve what stands in the way for it to grow. We find new strategies for the future and heal what needs to be healed from the past. We deepen, heal and find new ways to higher levels of pleasure, truth, love and intimacy. The session is based on your needs, and can include coaching and guided dialogue, mediation, conflict management, empowerment, relaxation, mindfulness, emotional-, stress-, tension- and trauma- release work , energy work, as well as exercises in tantra, intimacy, connection and presence.
Warm welcome to make an appointment for 1,5 hour for you.

Healing touch, sacred sexual healing work and tantra massage and therapy for you as a man.

This is the time for you to fully recharge Yourself on energy and love. It's the time for you to totally relax and indulge in receiving and heal into your depths. For some hours, getting closer to yourself, your pleasure, a sense of freedom, self-love, becoming more present in your body, feeling more alive and fully energized so you can experience yourself and your life again with all your senses. A restart and new start for your mind, your nervous system and every part of your body. Each session is a magical experience for you to carry with you for the rest of your life.
The sessions are between two to four hours, you decide. We always start with a guiding and coaching conversation based on what made you search for the service, your intention and desires about what you want the session to give you, how you want and feel when you leave the room and what you want to have changed for you.
The session includes coaching, guidance, mindfulness, exercises, healing, activation and initiation, touch, connection and light tantric massage that is sensual and relaxing. Each session is unique and created from your needs, my guidance and our boundaries.
The treatment is created from my long experience of tantra, body awareness training, mindfulness, personal development, "sacred shamanic sexual work" and somatic sexual healing work. My most long-term and in-depth training within this has been received from the ISTA International School of Temple arts, where I participated and assisted in many courses and passed a four-month long practical training.
Feel free to contact me for booking, questions and concerns.

My name is Anira Möller and I'm looking forward to serve you.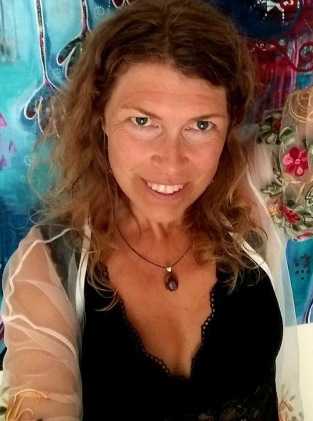 I've have been running the company Levaverkstan/ Be Flow Now since 2010. I am an educated coach and counselor with deepened knowledge in cognitive approach, mindfulness, embodyment and how to help people create their own life. In personal development, mental training, body awareness training, relaxation, meditation, mindfulness, empowerment and liberating dance, I have over 20 years of experience with much breadth and depth in knowledge. For the past six years, I have deepened my knowledge in tantra, "sacred sexuality", somatic work and issues around sexuality, and relationships. I've done this in order to help people to recreate a pleasurable, whole relationship with their body, their close relationships and their sexuality. One of her primary source of knowledge I've got from "ISTA - International school of temple arts" sacred sexual somatic healing practitioner training. I have also educated myself in "TRE® - Tension, stress and trauma release exercises", to be able to more effectively help to relieve stress, tension and trauma from the body.
Contact me for a session! It is an honor to be at your service.
NOTE! If you have a booked session and get prevented or are ill, cancel the appointment as soon as possible. If you do not cancel and do not show up, or cancel it less than 24 hours before the session begins, you will be charged the amount anyway.